2021 - Present
Profile design and fabrication software for sheet metal bending machines.
This project spans multiple builds, integrations and devices: from the shop floor to the sales desk, and every stop along the way. The preview below is just the visible tip of the iceberg. Two parallel builds target both the machine-mounted HMI and the office desktop, and both synchronize with a fleet server, ready for ERP integration.
Noble Code contributed to every stage of design and development, leading workshops, solving domain complexities, prototyping, planning the full technology ecosystem, and of course building the final application.

2019 - Present
Leago: a tournament platform for leagues and events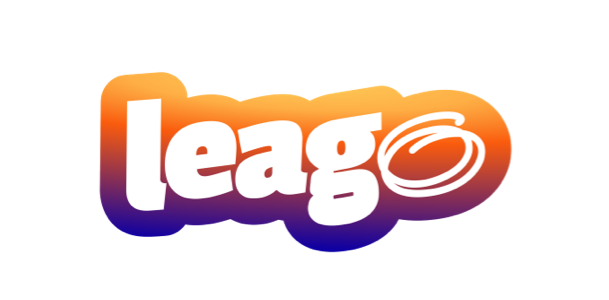 Leago is in beta. Feel free to join in, or create your own tournament.
Leago is for both tournament directors and players. Directors get advanced pairing scenarios and player pools, and players get continuous updates, achievements, and new opportunities. Leago can also manage all the other stuff if you need it: registration, check-in, and player-reported results.
Players get real-time individual updates, and directors can focus on the big picture.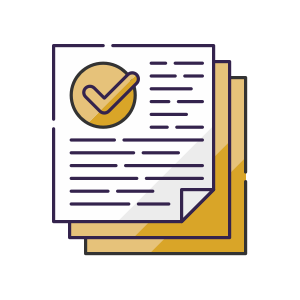 LEAGO
Key Features and Highlights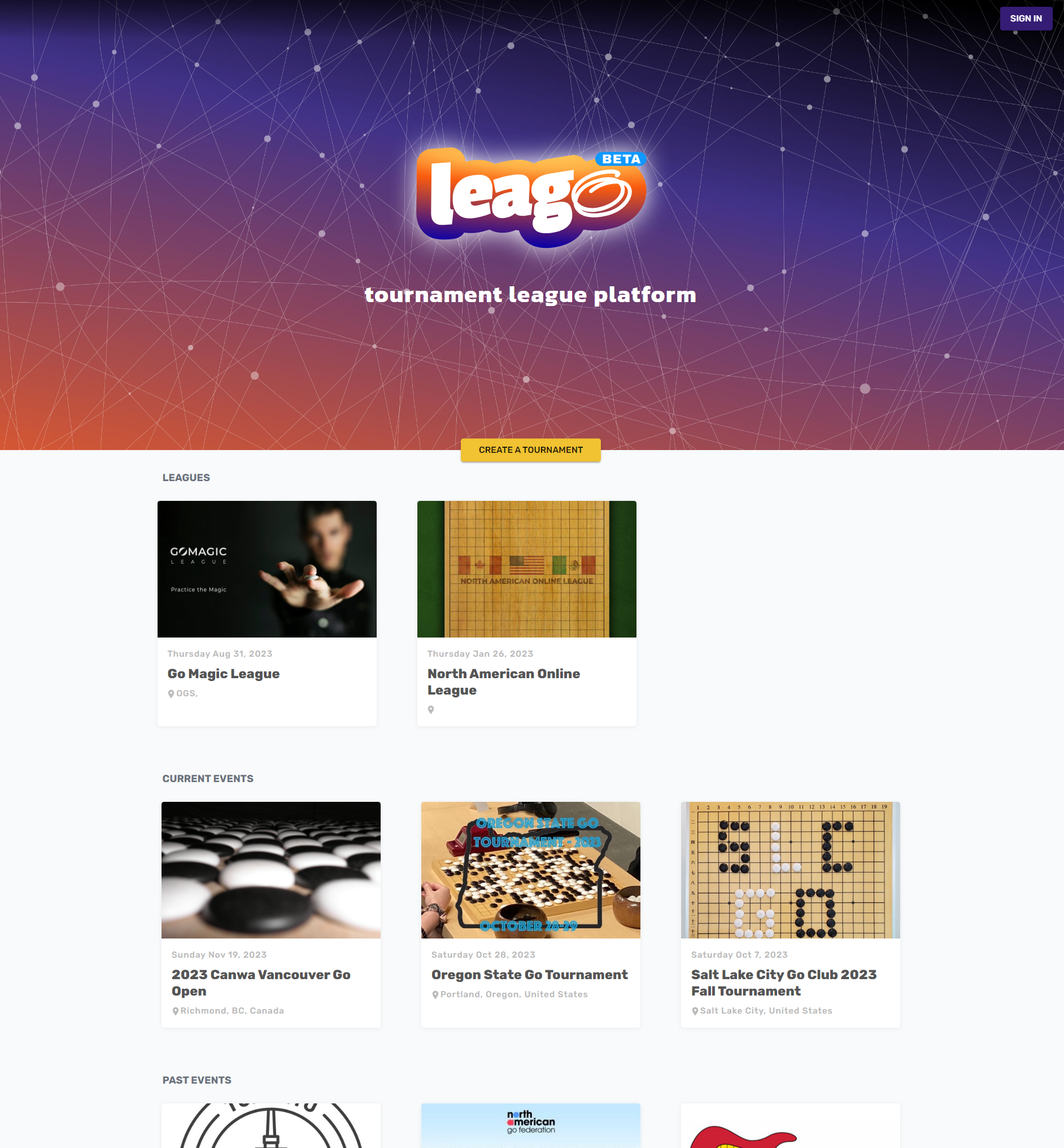 Players can browse leagues and tournaments. Once a user creates a Leago account, joining any event or league is a breeze. When player joins, the director get instant access to the player contact info, and the registration process is streamlined, even for multi-tournament events. 
Speaking of which, Events may have any number of tournaments, but usually one of them is the headliner. Leagues on the other hand are continuously running tournaments with continuous player rollover and rating updates.
Some leagues  and events are authorized by a Rating Authority Organization to use their official rating system. For example, a direct integration authorized by the AGA (American Go Association) allows AGA sanctioned events and leagues to use the official AGA rating system and current member ratings.
Each Rating Organization can have unique requirements for its rating system, and the source-of-truth can be coordinated with API integrations or managed internally on Leago's Org Admin Panel.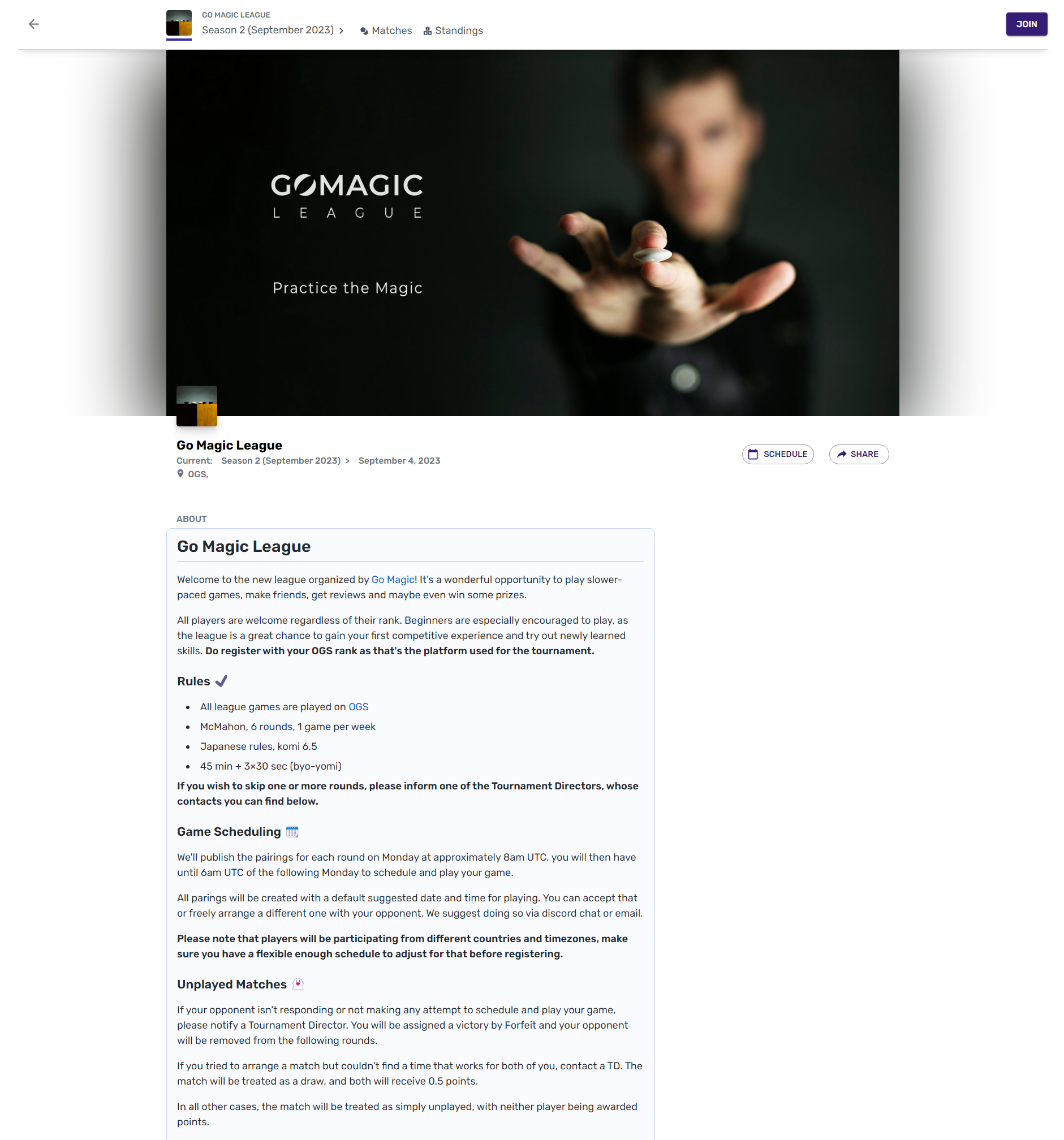 Directors for events and leagues customize their page, publish schedules, and post to the notification feeds.
Directors can choose from multiple tournament formats, with complex pairing rules and overrides.
Leagues run continuously, but are divided into seasons. Each season can have modified a format or number of rounds.
Events and leagues can be set as in-person or online. Online leagues integrate with OGS to play the online matches, which then reports match results and rating updates back to Leago.
Players have immediate and continuous access to round pairing status and standings, and can directly report their match results. Match results are then reviewed or adjudicated by the director(s) before generating new pairings for the next round.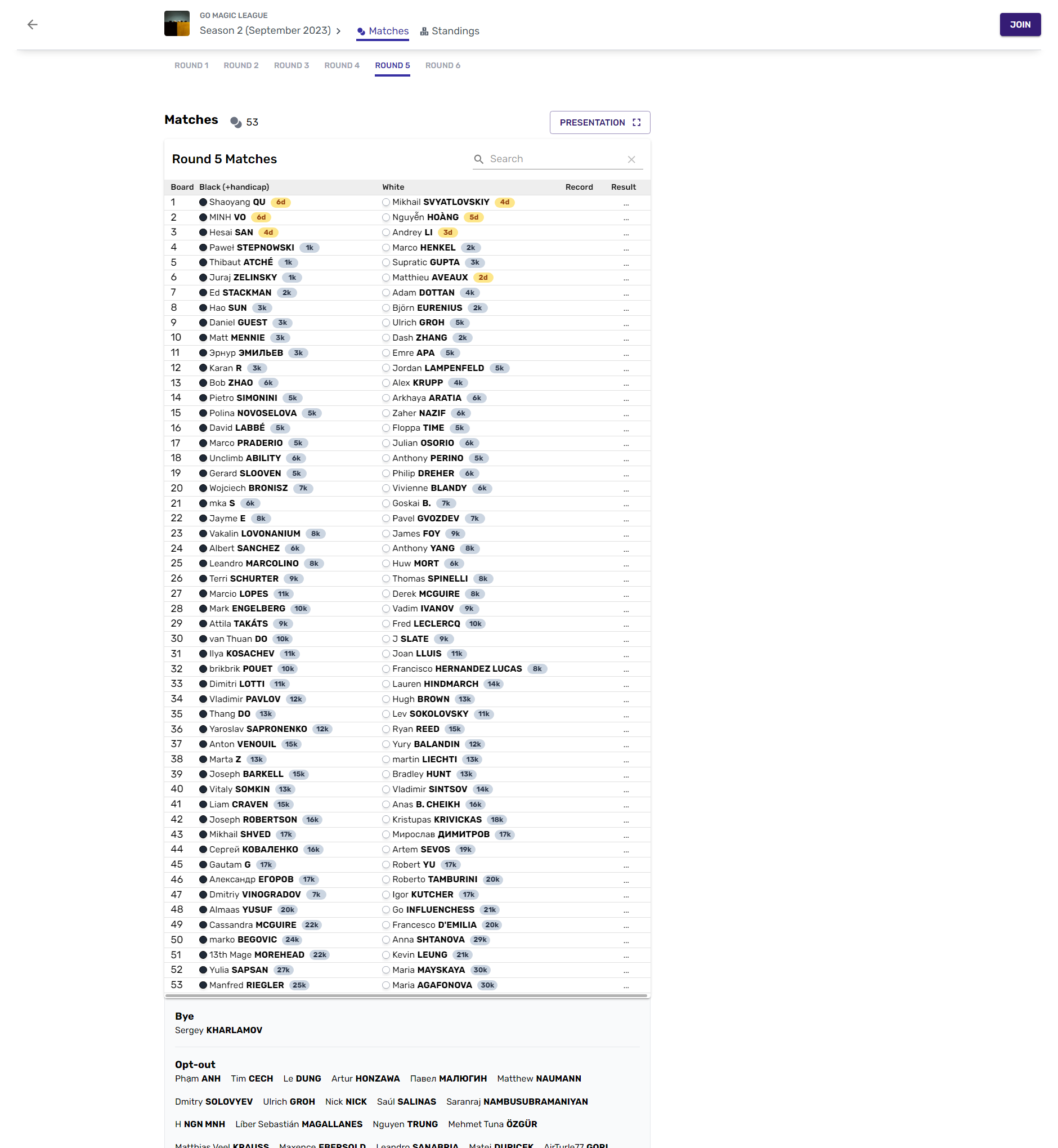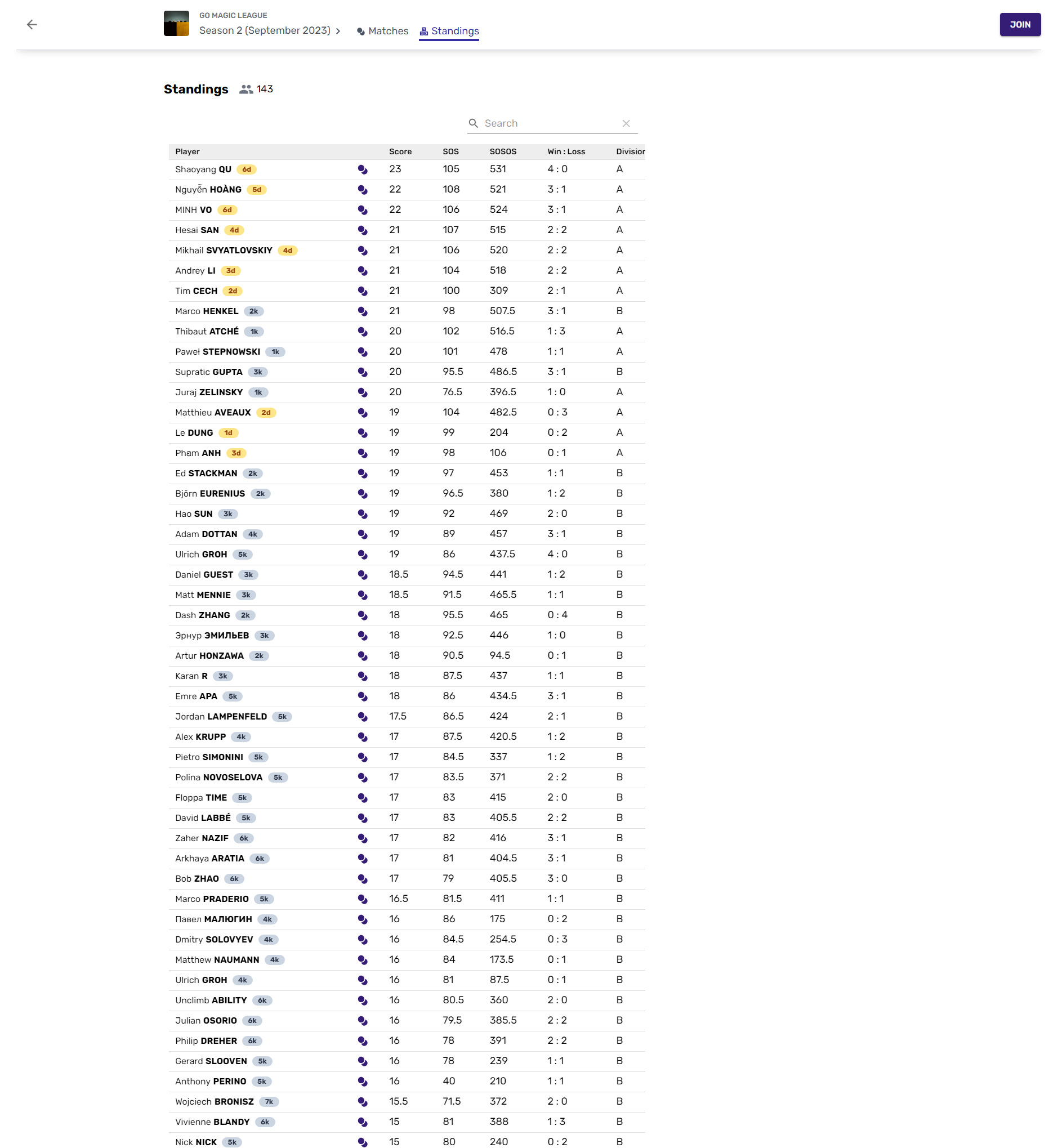 During the event, especially in-person events, the director can project or screencast live board pairings and results.
The Director can also use the event feeds to make announcements, or special game highlights, or share related links such as game broadcast or game reviews.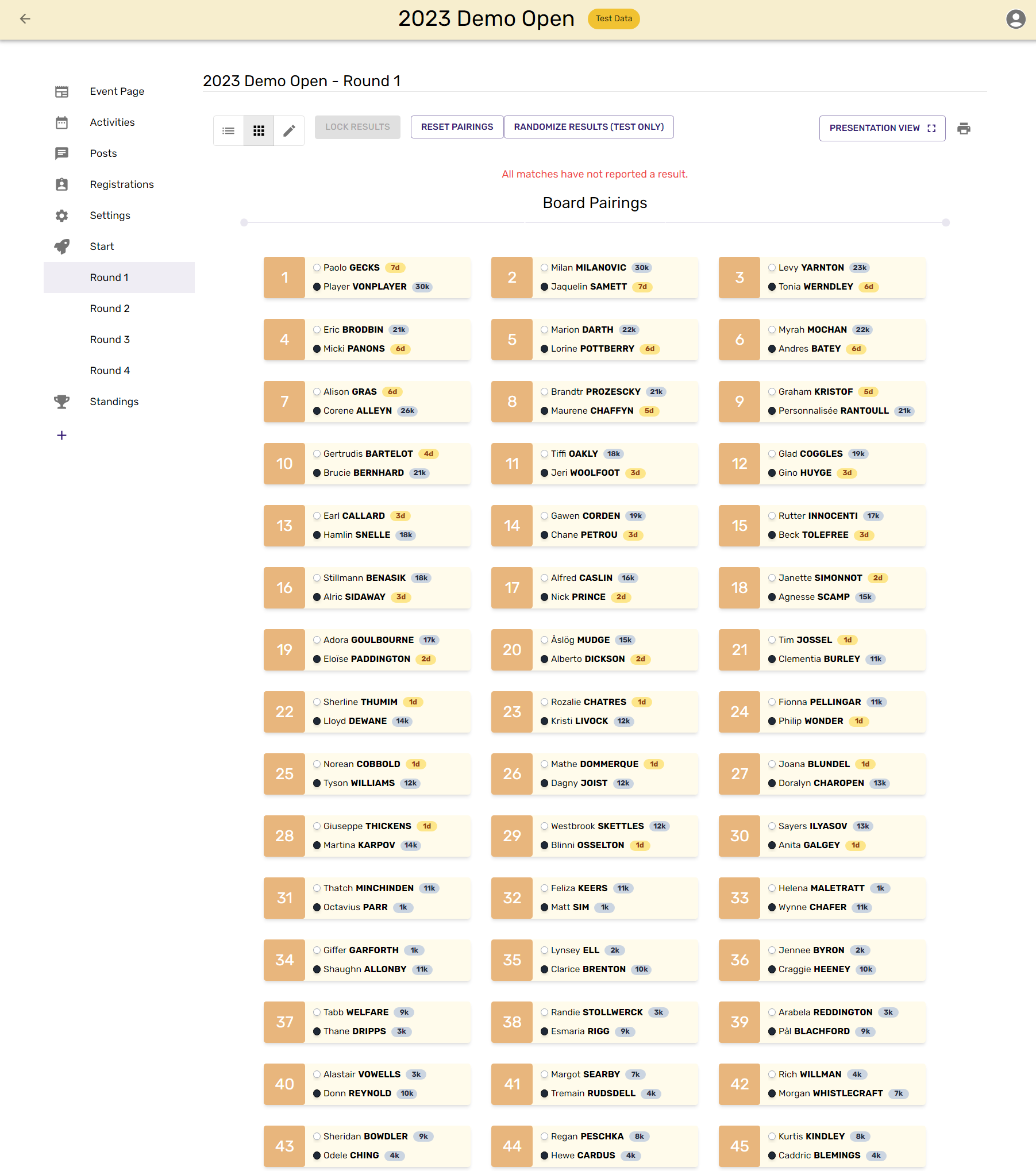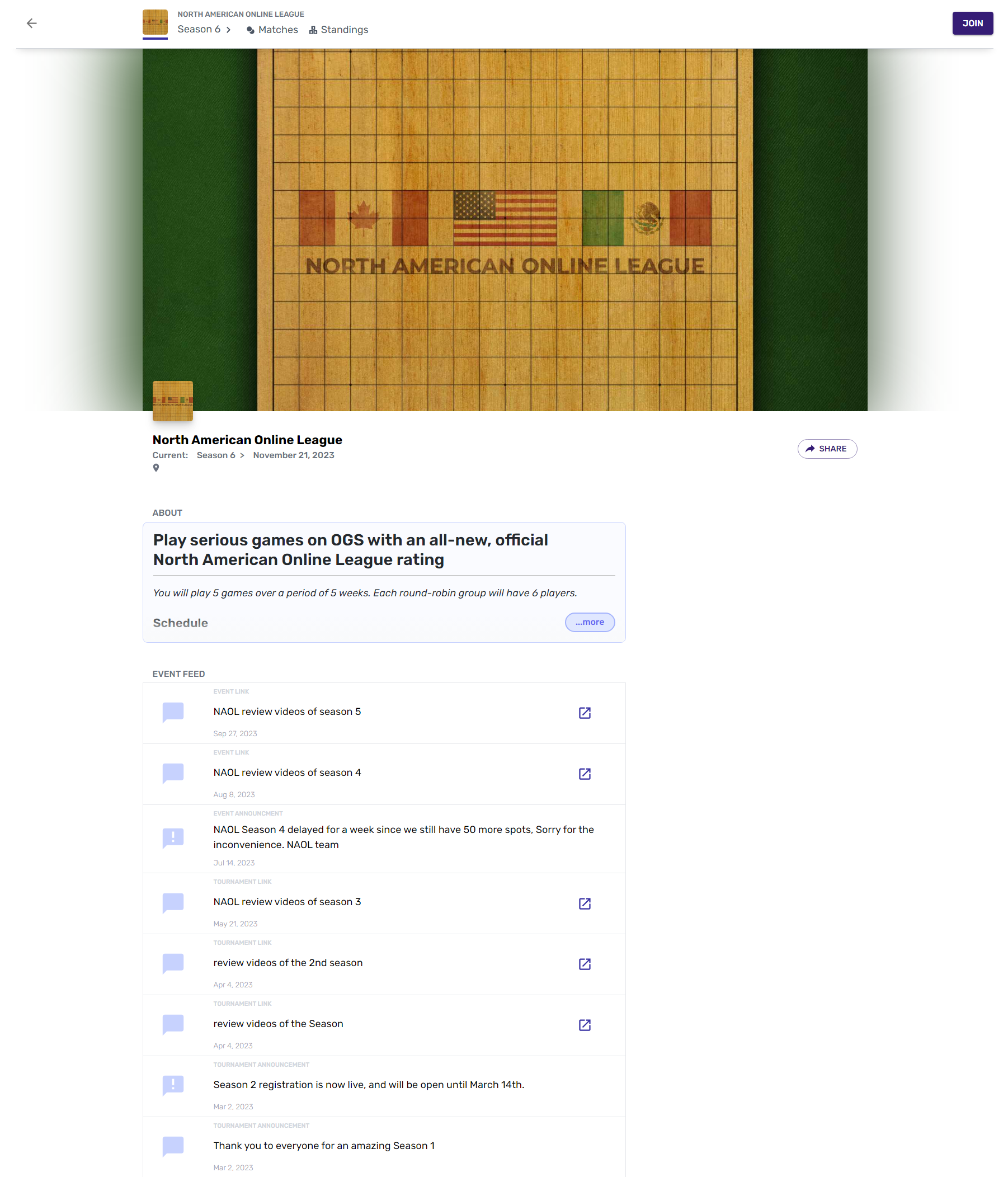 Using Leago ensures players always have the information they need. There is no confusion about where to go, or if data has been entered into the system correctly. Players don't need to crowd around print outs, or hand pieces of paper with signed results. Leago allows tournaments to run without the chaos.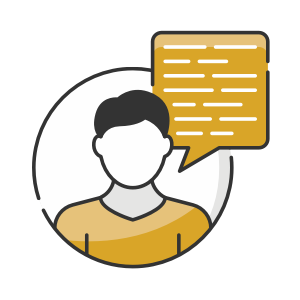 Answer a few simple questions
so we can get back to you.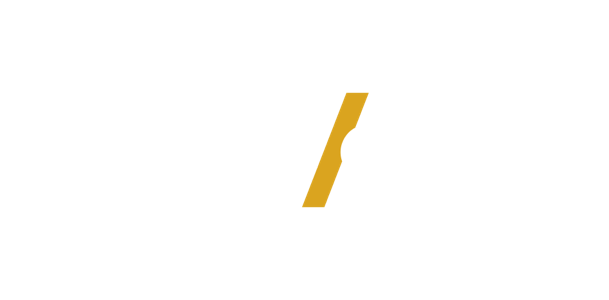 1030-120 King St W. Hamilton, Ontario
(289) 439-7320